The largest fundraising effort in Virginia Commonwealth University's history, the Make It Real Campaign for VCU launched publicly in September 2016 after a silent period that began in 2012. It closed in June 2020 with $841,606,604 donated, more than 112% of the campaign's $750 million goal.
"Donor support for the Make It Real Campaign for VCU is transforming the university and helping us continue to change lives in Richmond and beyond," says VCU President Michael Rao, Ph.D. "Funds raised during this campaign will have an immeasurable impact on our students, our faculty and staff, our patients and our caregivers for years to come and, in turn, give them the opportunity to maximize their own as-yet unknown potential in the world.
The goal of the Make It Real Campaign for VCU was to provide support for VCU's people, innovations and environments. During the campaign, donors established 394 endowed scholarships and student support funds and 138 new endowed chairs, professorships, faculty support and research funds. Donors also supported a number of new buildings, including the Institute for Contemporary Art at the Markel Center, the Inger Rice Lodge at the Rice Rivers Center, a new building for the College of Health Professions and the new Virginia Treatment Center for Children.
"When we launched the Make It Real Campaign for VCU, we set an ambitious goal that we could only achieve with the unwavering support of our loyal VCU community of alumni, donors and friends," says Jay E. Davenport, CFRE, vice president for development and alumni relations. "The response absolutely exceeded our expectations. Over 113,000 donors participated in the campaign, with 73,100 donating for the first time. Building those relationships provided the momentum to surpass our goal and reach levels of commitment beyond what we were told was possible.
---
Supporting people
First-generation students' path eased by support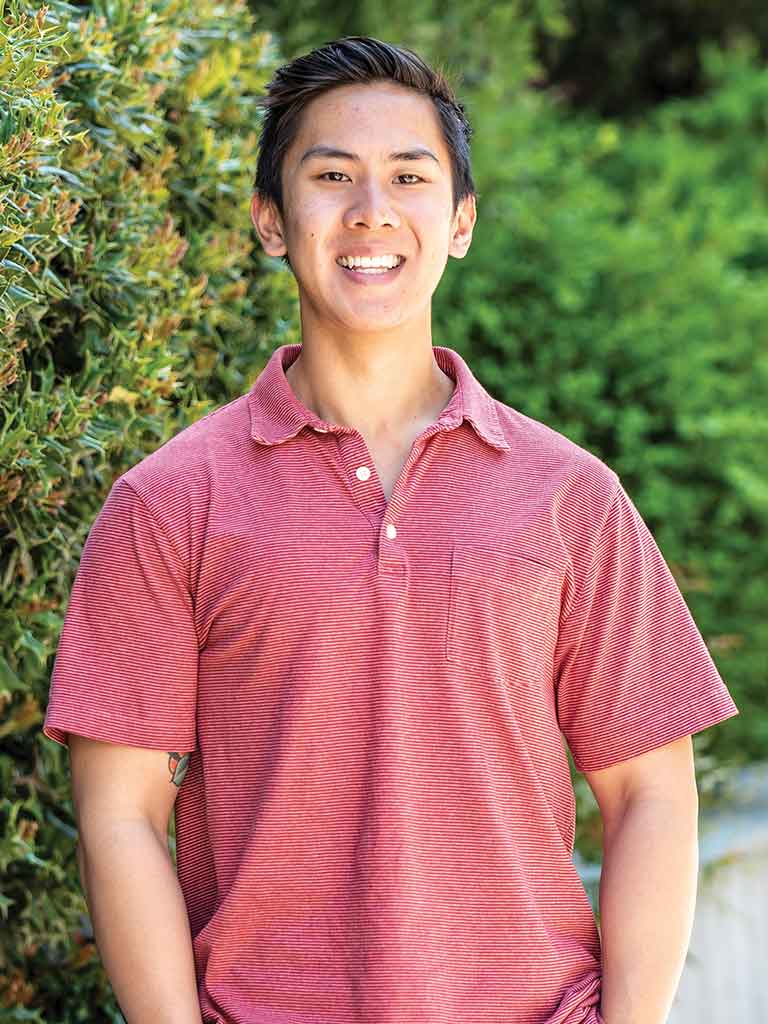 A third of VCU's students are the first in their family to attend a four-year college. These first-generation students generally face more obstacles than their second- and third-generation peers, and they often have to work more and borrow more.
Anawat Laohakanchanasiri's (B.S.'19/B) parents emigrated to the U.S. from Thailand with high school diplomas. That meant they couldn't help him figure out financial aid, college applications or the unique language and culture of higher education. As part of the Altria Scholars program, he said, he received access to the guidance, support and networking he needed to succeed.
The scholars program, established in 2015 with a $500,000 gift from the Altria Group, provides scholarships and mentorship opportunities to help high-achieving, first-generation business and engineering students graduate on time with minimum debt. Laohakanchanasiri received a $3,500 Altria scholarship before his junior and senior years based on his high GPA and financial need.
"The scholarship went toward my tuition and the cost of living, books and school supplies," Laohakanchanasiri says. "It alleviated the need for my parents to fund a majority of my expenses as a student.
---
Fostering innovations
$25 million grant funds Medicines for All Institute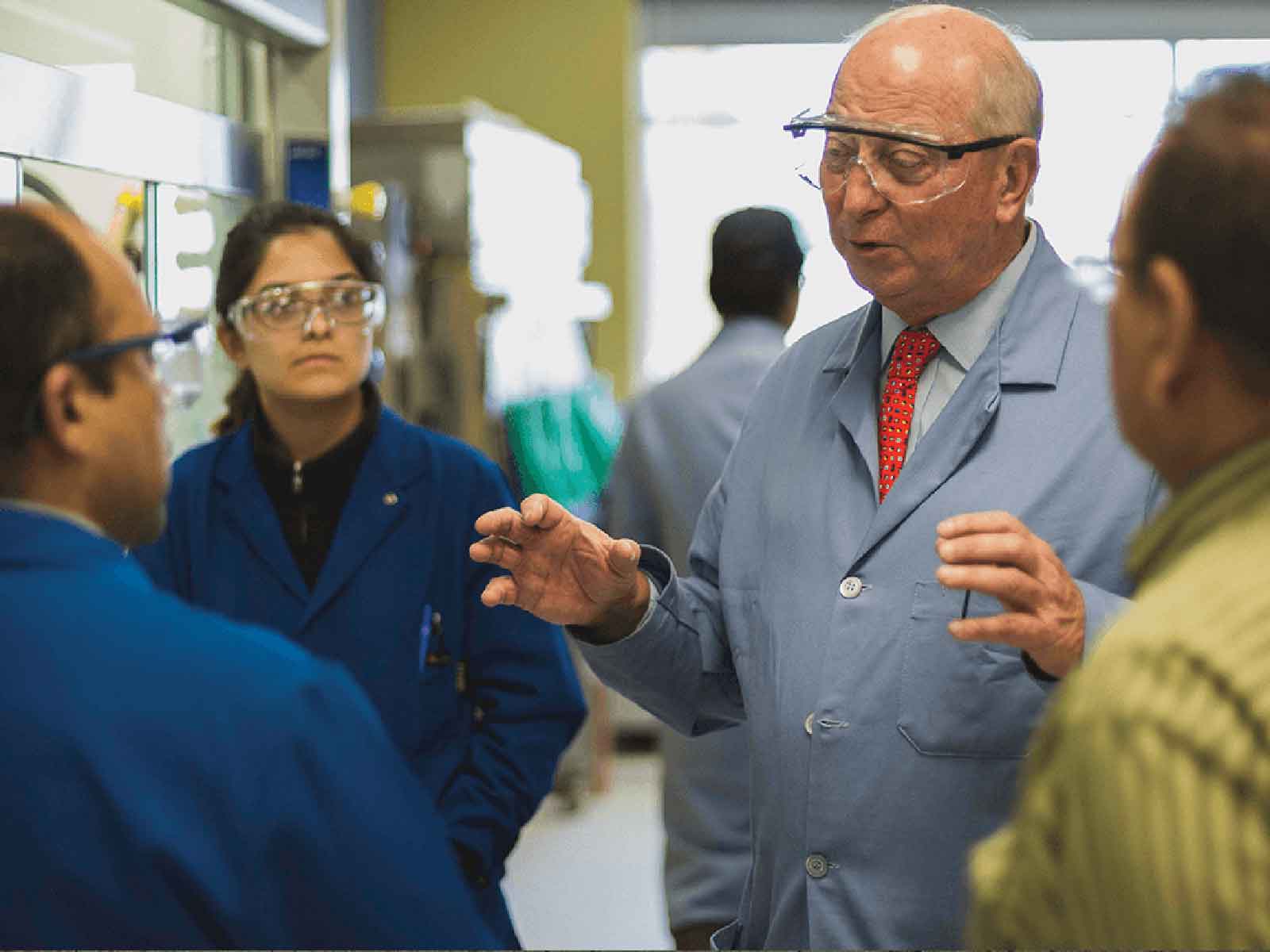 The Medicines for All Institute in the VCU College of Engineering was established in July 2017 with a $25 million grant from the Bill & Melinda Gates Foundation. The gift is the second-largest grant in VCU history and the largest from a private entity.
Under the leadership of CEO B. Frank Gupton, Ph.D. (Ph.D.'00/H&S), Medicines for All is committed to improving global access to high-quality medications by driving down production costs.
"The gift from the Bill & Melinda Gates Foundation provided us with the opportunity to create a comprehensive facility to house our work as we develop innovative manufacturing models," says Gupton, who is also the Floyd D. Gottwald, Jr. Chair in Pharmaceutical Engineering and chair of the VCU Department of Chemical and Life Science Engineering.
In 2020, Medicines for All partnered with Richmond, Virginia-based pharmaceutical manufacturing company Phlow Corp., co-founded by Gupton and Eric Edwards, Ph.D., M.D. (B.S.'02/H&S; Ph.D.'11/P; M.D.'13/M), to help build a strategic national reserve of essential medications and to make active ingredients for more than a dozen medicines used to treat patients with COVID-19.
"We believe this work can revolutionize America's generic drug manufacturing model by enabling Phlow to produce affordable ingredients used to manufacture essential medicines in the U.S.," Gupton says.
---
Enhancing environments
Children's Pavilion provides a new standard of care for kids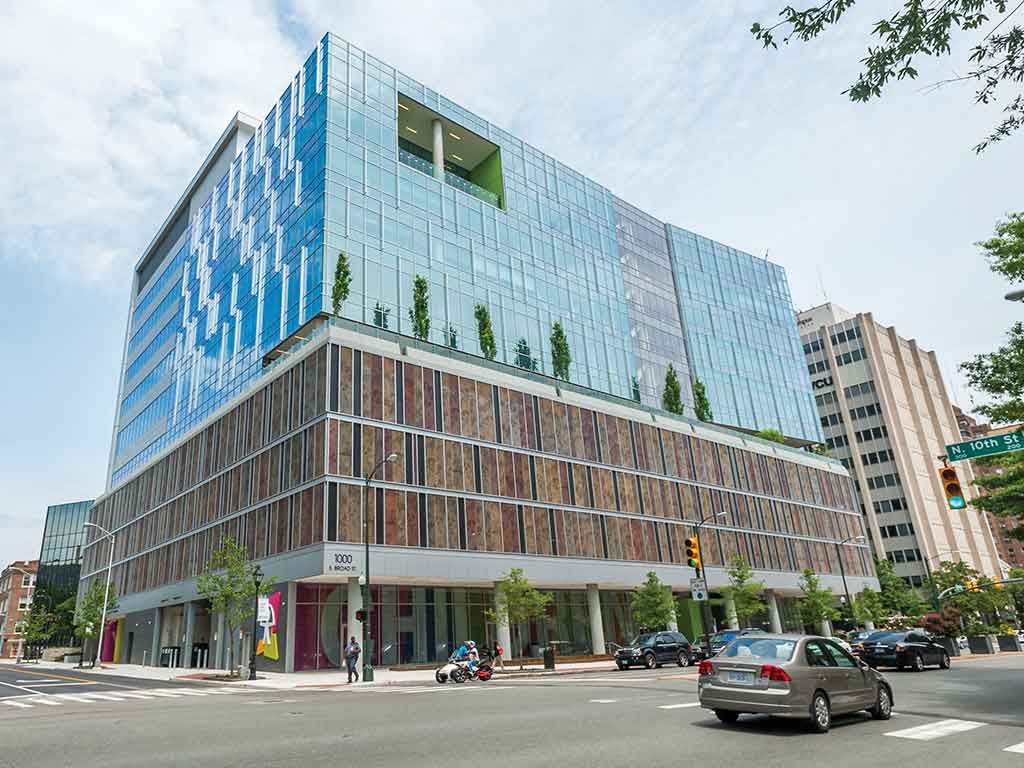 The outpatient Children's Pavilion, located on Broad Street, is the largest, most advanced outpatient facility dedicated to children in the region. The 640,000-square-foot facility opened in 2016, bringing nearly all pediatric outpatient services on the MCV Campus together under one roof. Designed to provide families with the most coordinated care possible, the pavilion houses radiology, same-day surgery, lab testing, dialysis, infusions and more in an environment custom-made for kids. Exam rooms are divided into clinic pods organized for efficient multidisciplinary care. Each pod includes 12 exam rooms, a treatment room, support space and a centralized clinical team hub. To further enhance the experience for families, the pavilion also includes amenities such as a 600-space parking garage, the Ronald McDonald House Sibling Center, a sky terrace overlooking West Broad Street with trees and artificial grass, interactive displays and lactation rooms.
Visit campaign.vcu.edu to learn more about how your generosity has made an impact.