The family ties that bind
One neighborhood creates deep roots for an alumni couple's family tree
By Julie Dillon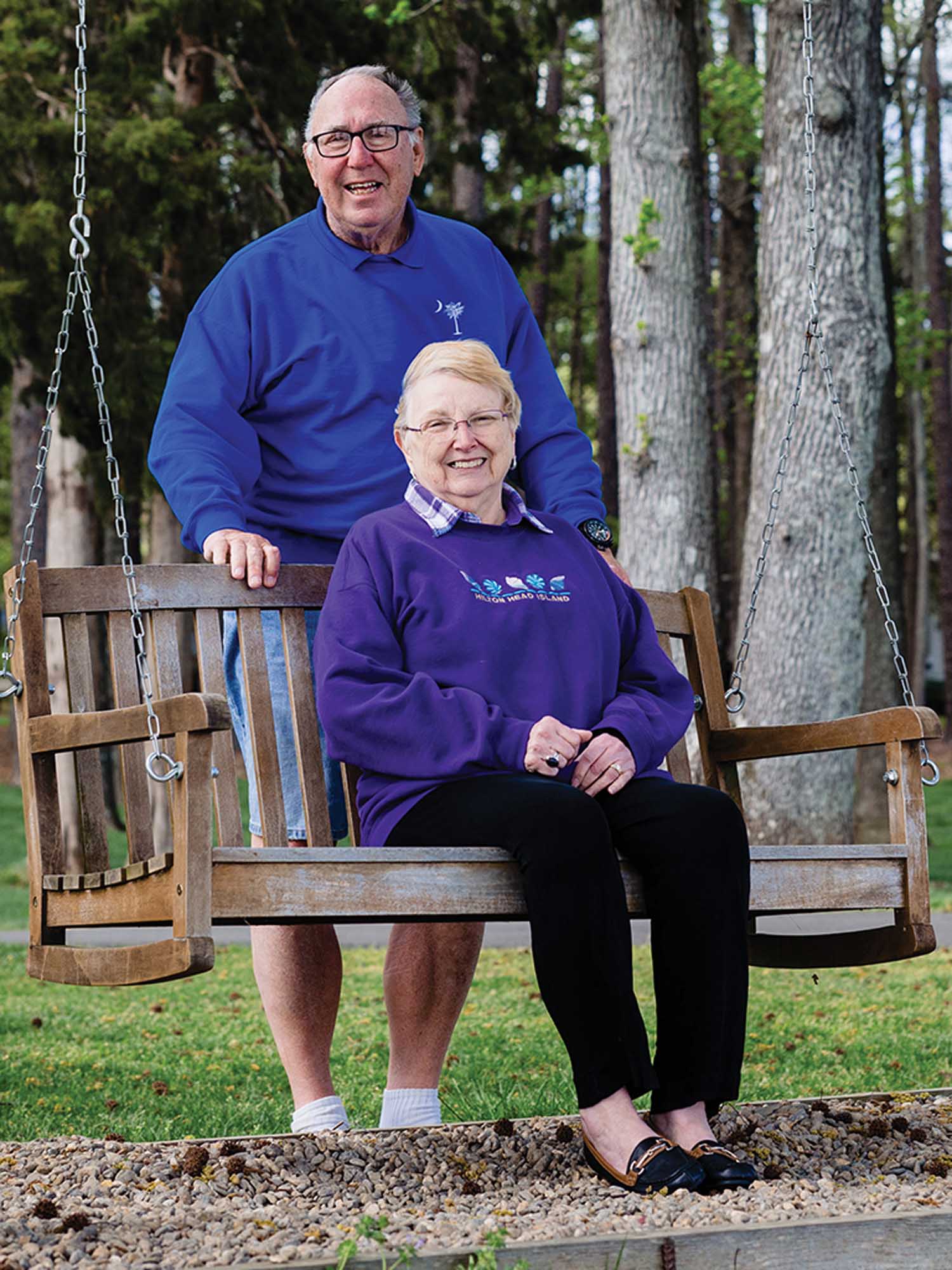 Virginia Commonwealth University holds a special place in the hearts of Norma and Charles Wood (B.S.'64/B). Sixty years after they met in an undergraduate psychology class, the couple has created a family haven on the shores of Lake Wylie, South Carolina. Three generations call the same neighborhood home, an unpredictable but gratifying outcome of a VCU love story.
When they met, Charles was a sophomore studying business at Richmond Professional Institute, a predecessor to VCU. He took notice of the "cute brunette in the front row" and made Norma's acquaintance. One day, incentivized by a $5 gas coupon, he decided to spend a free afternoon looking at a new community development outside Richmond. He stopped by Norma's house and invited her along.
Within a year, they were married; children Melanie and Sid soon followed. After graduation, Charles became a salesman based in North Carolina. However, his territory was further south so the family looked to move.
Their search took them to River Hills, a community on Lake Wylie. After one visit to the idyllic waterfront town, Charles and Norma were hooked. They eventually settled in their "forever home" on the 16th fairway of the community's golf course, where they have lived for 34 years, enjoying sailing and staying active in local civic activities.
Melanie was in high school when the family moved to River Hills. After college and a career as a flight attendant, she returned to Lake Wylie in 1991. Before long, she met Chad Wilson, a neighbor. They married and moved into Chad's home, just across the fairway from Charles and Norma. Their daughter, Perry, grew up in River Hills, the neighborhood her personal playground with the quintessential benefits of close-knit friends, community sports and neighbors looking out for one another. Now an adult, she and her boat-loving partner, Kaleb Strader, recently decided an available River Hills property near the water was irresistible. Perry's brother, Alex, also lives close by.
Charles and Norma never predicted they would have their family surrounding them at this stage in life. "It has been wonderful helping raise grandchildren into fine adults. We've seen them grow up, become successful at what they do, and enjoy each other," Charles says. The family spends a lot of time together, from vacations in Hilton Head to coming together to enjoy the family "meal plan," featuring Chad's home cooking.
The Woods also have followed VCU's evolution. They read every issue of the alumni magazine "cover to cover," Charles says, and keep up with VCU men's basketball — especially when the team plays nearby Davidson College. This winter, the family was featured in River Hills' monthly newspaper, and Charles mailed a letter — and an advance copy of the story — to VCU's Office of Alumni Relations.
"We feel so fortunate for our life together," he says, "and we have VCU to thank for it."
– Julie Dillon is a contributing writer for the alumni magazine.