10 Under 10
Honoring recent graduates making their mark and making VCU proud
By Julie Dillon
Photos by Jud Froelich
VCU Alumni's annual 10 Under 10 awards celebrate noteworthy and distinctive achievements made by alumni who earned their first Virginia Commonwealth University degree within the past 10 years. This year's awards honor recent graduates who are taking small businesses to new heights, conducting innovative research in health and human development or producing a seemingly infinite stream of impactful work in their community.
---
May Abdelaziz, Ph.D. (Ph.D.'13/P)
Assistant professor/founding faculty, Ben and Maytee Fisch College of Pharmacy, University of Texas at Tyler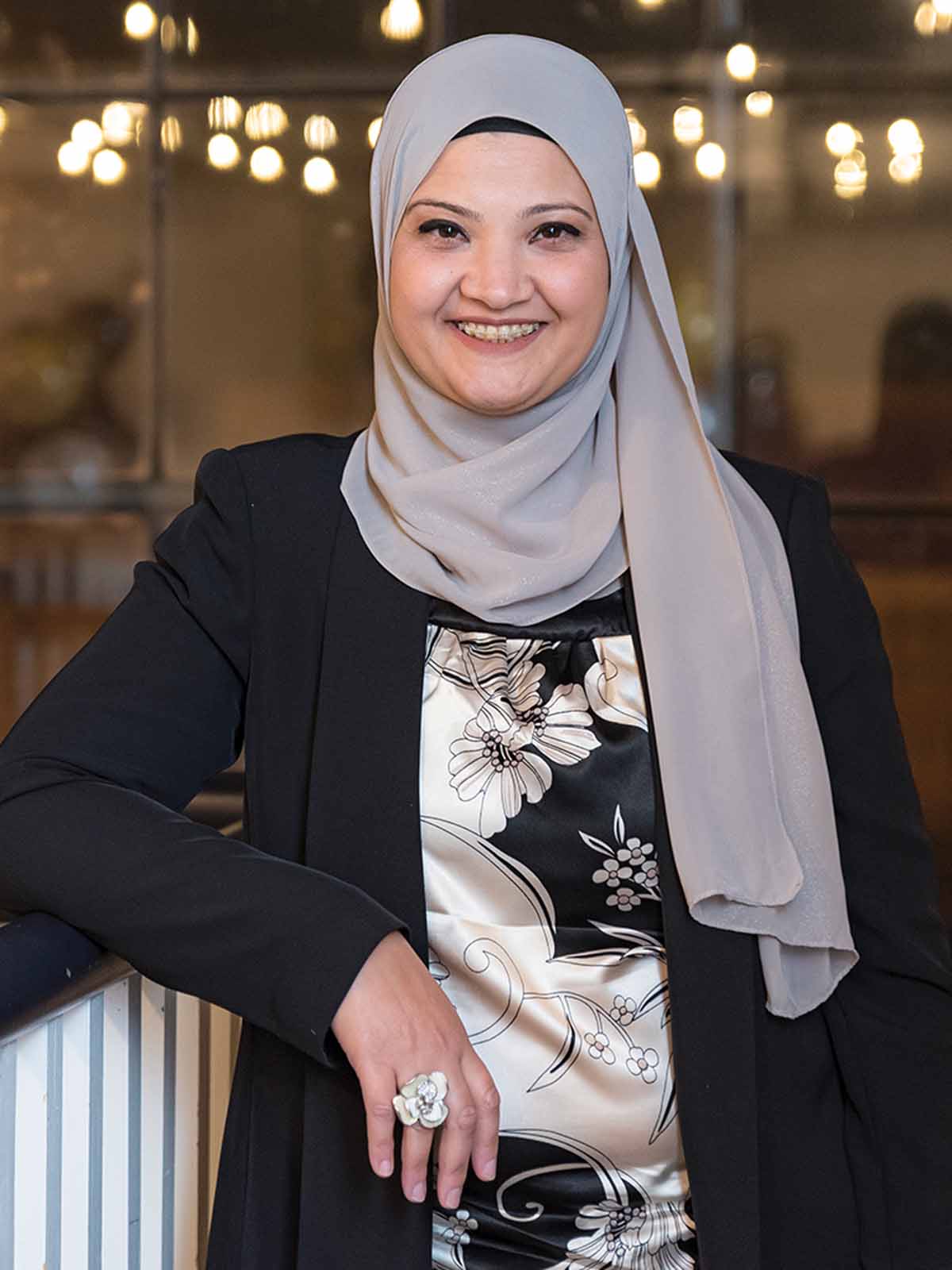 A day in the life of May Abdelaziz, Ph.D., includes running a biomedical research lab, advancing women and minority representation in STEM careers, mentoring students, shaping a new academic pharmacy program and raising two young children.
Balancing it all isn't easy, but it's immensely gratifying for Abdelaziz, who came to the U.S. from Egypt in 2008 as a Ph.D. student at VCU's School of Pharmacy. She was drawn to the field of drug development and worked in the lab of Umesh Desai, Ph.D., chair of the Department of Medicinal Chemistry, where she made significant contributions to the lab's published research. In 2013, her contributions earned her the school's highest accolade for a graduate student, the Charles T. Rector and Thomas W. Rorrer Jr. Dean's Award for Excellence in Graduate Study. Following two postdoctoral fellowships, Abdelaziz joined the University of Texas at Tyler in 2018 as a founding faculty member of the Fisch College of Pharmacy, where she runs a lab focusing on drug discovery and cell biology related to antibiotic resistance and breast cancer.
Abdelaziz's biggest source of professional pride comes as a mentor. As an immigrant and a Muslim woman, she knows firsthand the challenges that women and people from underrepresented groups face, especially in STEM fields and academia. With that in mind, she goes beyond simply recruiting such students. She helps guide them as they overcome obstacles that often prevent them from pursuing research careers.
In her role as a faculty leader, promoting compassion and inclusivity outside the lab is equally paramount. "I strive to make my pharmacy students advocates for their patients, which requires respect for different backgrounds, attitudes and perspectives," she says. To help instill this philosophy, Abdelaziz incorporates team-based learning, with a strong focus on group collaboration, accountability and a variety of perspectives when approaching a problem. In 2019, that teaching excellence was recognized when she was named Teacher of the Year for the Fisch College of Pharmacy.
Above all, Abdelaziz is proud to maintain a healthy balance between her professional goals and her family life. Her ability to navigate this balance after her first child was born left a lasting impression on her VCU mentor Desai. "May was conscientious and highly focused," he says, prioritizing both finishing her graduate work within five years and being a parent. "This level of resolve and focus makes her a role model I wish more students would emulate."
Though that work-life tightrope can be difficult, it helps, Abdelaziz notes, that she loves her work. "The most important thing is to love what you do. If you don't come forward excited every day, it's impossible to truly enjoy your successes and endure through the challenges."
---
Daryl Van Tongeren, Ph.D. (Ph.D.'11/H&S)
Author and associate professor of psychology, Hope College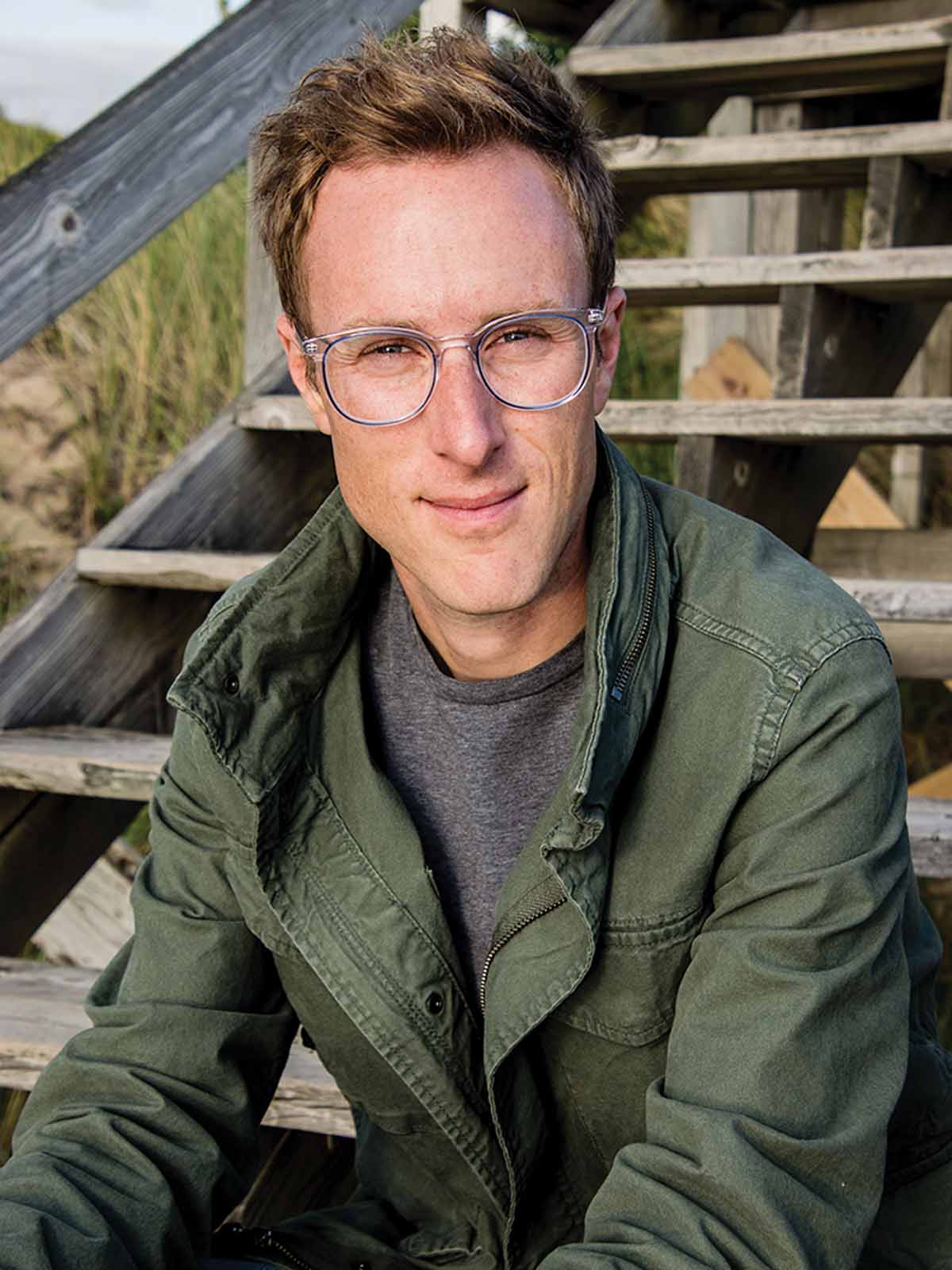 Daryl Van Tongeren, Ph.D., studies some of life's biggest questions — the meaning of life, religion, virtues, to name a few. In 2020, the COVID-19 pandemic arrived just as he finished writing "The Courage to Suffer: A New Clinical Framework for Life's Greatest Crises," putting an often conceptual field of study into stark real-world context.
Van Tongeren and co-author and wife Sara Showalter Van Tongeren (M.S.W.'08/SW) found themselves in the unexpected position of leveraging the work in the book into research examining the impact of COVID-19 and the spectrum of psychological responses people have experienced.
The relevance of this research captured significant attention, adding to his growing resume. Since Van Tongeren earned his Ph.D. in experimental social psychology in 2011, he has published more than 175 scholarly articles, resulting in coverage of his research in media outlets such as The New York Times, The Washington Post and Scientific American and earning him several awards, including the 2016 Association for Psychological Science Rising Star Award and the Society for the Psychology of Religion and Spirituality (APA's Division 36) Margaret Gorman Early Career Award for 2022.
In 2012, he joined the faculty of Hope College, a liberal arts college in Holland, Michigan, where he has continued the legacy of personal and professional mentorship he knew at VCU. Mentorship is particularly apropos for his specialty. "College students are about to launch into the rest of their lives and sometimes have some big questions — questions that fall into my realm of study. I like providing support at that critical juncture in life," he says.
The appreciation is mutual. The senior class at Hope College chose Van Tongeren to give the 2021 commencement speech, an honor he took seriously, particularly for the seniors graduating amid the pandemic. "I told the students to think of their life as an assignment, in that time is limited. Assignments have due dates that keep you motivated — think of life as having a similar sense of urgency and you will approach it with more intentionality."
Van Tongeren is working to broaden understanding of the psychology of religion, engaging groups that are often underrepresented in this research field (nonreligious, agnostic, those who identify as spiritual but not religious). He has developed a new line of research studying the religious "dones" — those who identify as nonreligious after de-identifying from a religious community they were previously affiliated with — to help expand understanding of religious practices outside the boundaries of traditional institutions and models.
This pursuit chimes with Van Tongeren's overarching mission to help create a more compassionate world. "I hope to be able to encourage people to live meaningful lives in which they are able to care for others and fight for rights and justice for all people. If I could make the world a bit more loving and a bit more accepting, a bit humbler, a bit more open to a wider variety of perspectives, I would define that as professional success."
---
Monique Johnson, Ph.D. (Ph.D.'14/GPA)
Managing director of community outreach, Virginia Housing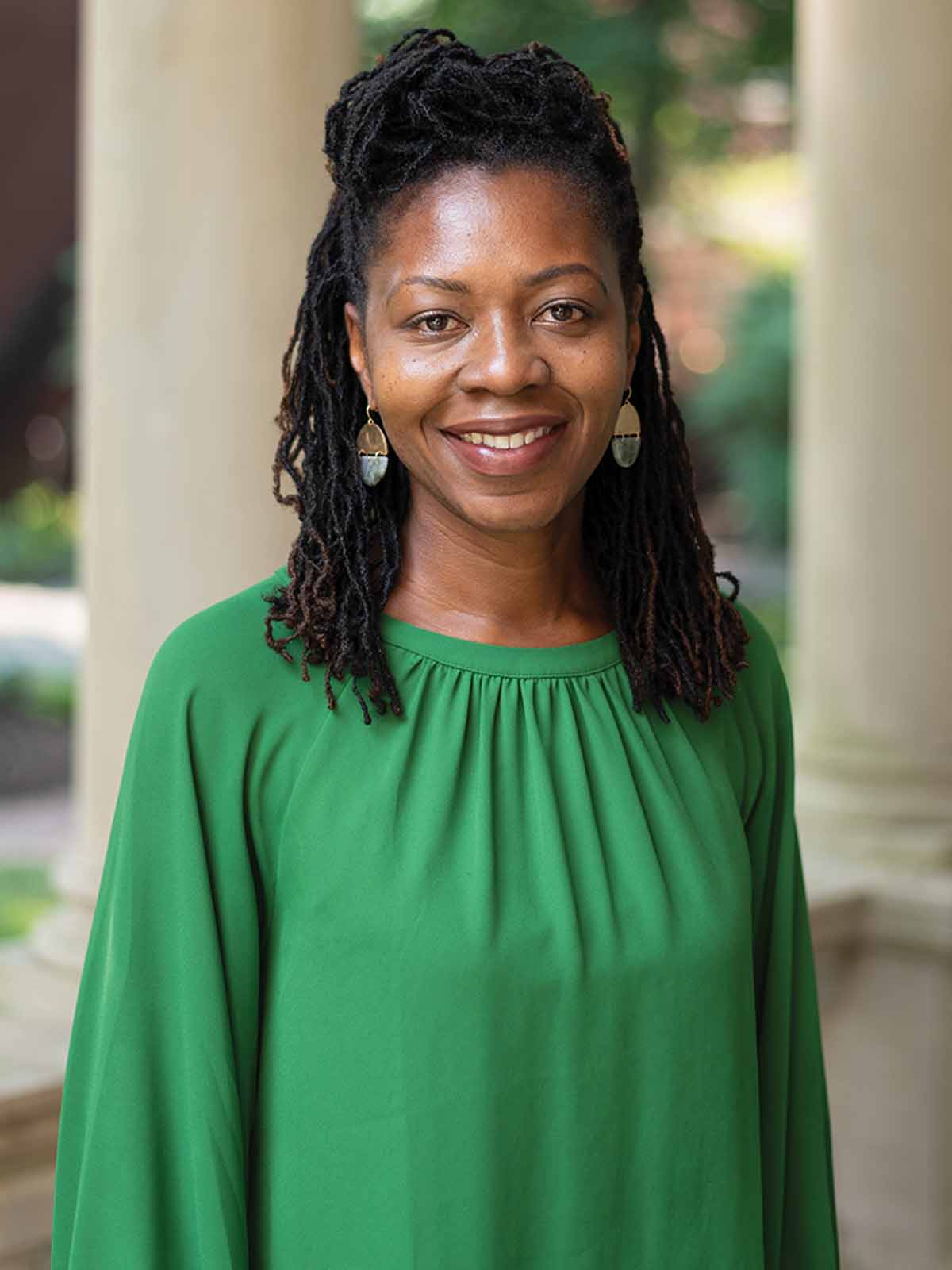 Growing up in a low-income, marginalized neighborhood in northern Virginia gave Monique Johnson, Ph.D., a front-row seat to the impact of economic disparities, social dislocation and limited supportive resources, both on the individual and on the community. It helped her see how an individual's physical environment has a direct connection to the quality of life they experience. And it inspired her drive to provide better opportunities for people from underserved communities.
Johnson now serves families in neighborhoods similar to those she knew growing up, as managing director of community outreach at Virginia Housing, a new role she took in October. She previously served as vice president and chief operating officer of the Better Housing Coalition in Richmond, Virginia. The nonprofit is based on the fundamental conviction that access to housing is a springboard to success in education, employment and health, and it works to fulfill the vision that every citizen has good choices for where they live. As COO, Johnson oversaw $250 million in real estate assets across Central Virginia, supported service coordination for BHC residents and worked to improve the organization's overall efficiency.
Johnson started her career in civil engineering, but she says it was VCU's L. Douglas Wilder School of Government and Public Affairs, where she earned her Ph.D. in public administration, that showed her how she could help make a difference in the community through her work. "I really thought that I was a civil engineer with an M.B.A. and that my path was set. But VCU, the professors and the rigor of the coursework, really empowered me to embrace divergent ways of thinking and see the impact I could make in the world through a career in public service," Johnson reflects.
Since earning her doctorate in 2014, she has been an adjunct professor of real estate in the VCU School of Business and in 2018 was inducted into the VCU School of Business Real Estate Circle of Excellence. She has also channeled her commitment to inclusion into a VCU task force to help improve hiring and retention rates of underrepresented minority faculty.
In 2020, Johnson's expertise earned her seat on the state Board of Housing and Community Development. She has also been awarded the Marshall Memorial Fellowship through the German Marshall Fund and has been recognized by Style Weekly as a "Top 40 Under 40" subject and by Affordable Housing Finance Magazine as a "Young Leader in Affordable Housing." She also serves on other statewide committees designed to strengthen community development infrastructure.
Of all her professional accomplishments, Johnson takes the most pride in being a mentor and advocate for women of color, particularly in commercial real estate. "There aren't many women who operate in this space and even fewer women of color. As our country becomes more and more diverse, it's critically important that those who are making decisions around how our built environment is developed reflect the diversity of those who are in the communities."
---
Dominic Brown (B.S.'11/B)
Founder, TallTravelEats brand and marketing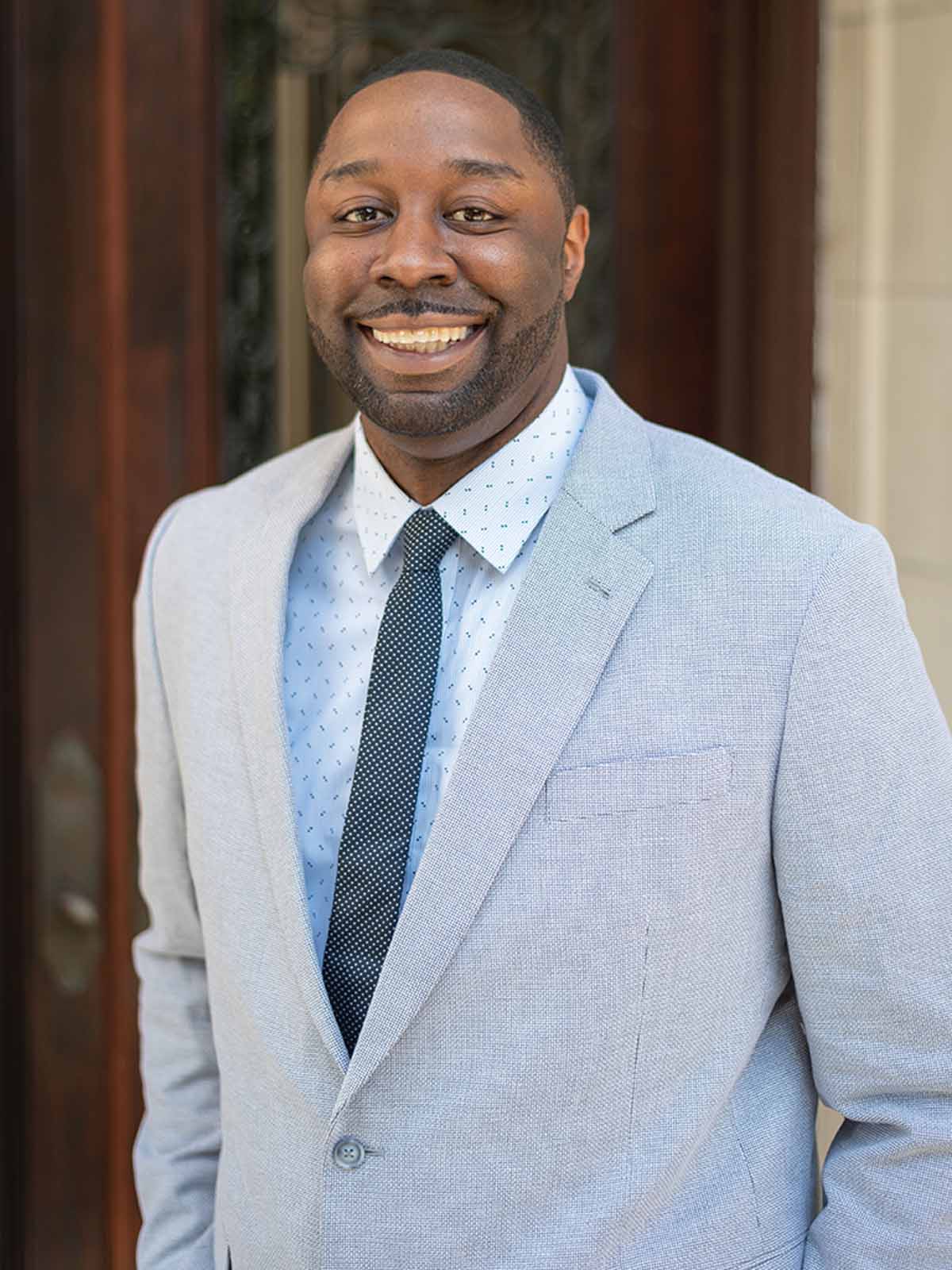 A quick scroll through Dominic Brown's award-winning social media feeds are sure to whet the audience's appetite for both culinary and travel adventure. While that's exactly the response Brown had in mind when he created TallTravelEats, the life-altering events of 2020 have added a higher purpose.
Brown started the TallTravelEats brand and Instagram account in 2017 as an outlet for his love of food and travel. Those two passions were born from the "hidden gem" small businesses he discovered in his travels as a student-athlete. The project grew into a vision of a social media brand that encourages people to explore the world and promotes small businesses in the food and hospitality industries.
Restaurants have been among the hardest hit by COVID-19. As many pivoted to accommodate a marketplace limited to takeout and delivery service, Brown also pivoted and began a focused campaign to use his influential platform to promote restaurants in his hometown of Richmond, Virginia. He shared the usual enticing photos of popular dishes but also recorded videos showing safety precautions and contactless takeout tactics and made "top lists" to highlight niches such as best ice cream and best BBQ.
"Small businesses are so crucial to a city's economy, and seeing the ones in my hometown struggle to survive was gut-wrenching," he says. "I made it my mission to use the tools I had available to help as best I could."
The effort earned him recognition in local media and a coveted spot in Richmond Magazine's Best of 2020 issue as a top local Instagram account and influencer.
Brown grew up just blocks from VCU. His early college years playing basketball took him to Nebraska and California, sparking his desire to explore new places. "I set a goal to visit every state as well as travel the globe after college," he says. "I want to see everything that the world has to offer firsthand and document it."
When injuries ended his basketball career, coming home and transferring to VCU was an easy choice. His dual commitment to his studies in marketing and continuing his travels laid the perfect foundation for the TallTravelEats brand. It also gave him the opportunity to give back to the community where he grew up, mentoring young athletes. He has coached at schools and camps throughout Richmond, and during the pandemic, he has volunteered with Atlantic Outreach Group assembling personal hygiene kits for people in need.
Like many, Brown is eager to travel again. His vision for TallTravelEats includes both U.S. and global exploration. His Richmond roots remain strong, however. He lives by the advice from his great-grandfather: "Work hard, stay humble, chase your dreams and never forget where you came from."
---
David Hinton Jr. (B.A.'12/GPA; M.Ed.'13/E)
Special Agent, U.S. Secret Service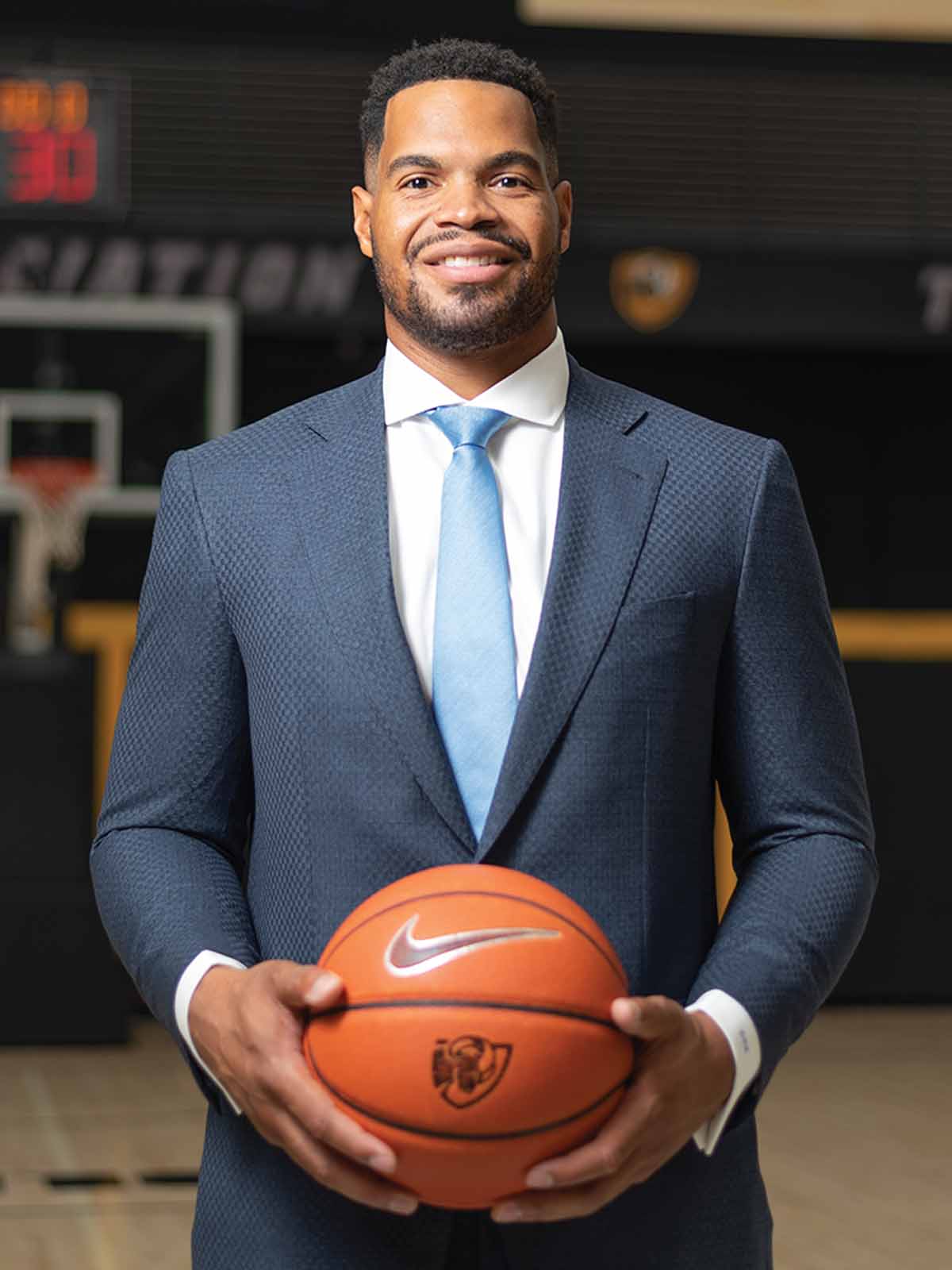 A basketball court might seem like an unlikely training ground for a high-stakes job in the U.S. Secret Service, but it proved true for David Hinton Jr. Hinton aligns his experience as a student-athlete to his job protecting high-level officials: "There is no room for complacency or entitlement. No day is ever the same, so you have to approach each one with a determined and humble mindset."
Hinton came to VCU from Winston-Salem, North Carolina, and he recalls just knowing VCU was the right place for him as soon as he and his father first visited campus. While pursuing his undergraduate degree in homeland security and emergency preparedness, he played for the Rams from 2008-13, including four NCAA tournaments and the historic 2011 Final Four season. "I loved being a student-athlete at VCU. It required adopting and maintaining high standards for myself, and I carry those with me to this day," he says. VCU Athletics recognized those standards with the Iron Ram Award, which honors elite student-athletes with an exceptional work ethic.
As an undergraduate in the Wilder School, Hinton interned at the Virginia General Assembly and the Virginia Office of the Attorney General, experiences that piqued his interest working in the public sector. He earned his master's degree in sports leadership and considered several lucrative corporate jobs, but ultimately knew he wanted a service-driven career.
In 2014, he became a member of the U.S. Secret Service, an ever-changing job that has taken him to six continents and allows him to witness history firsthand. Above all, Hinton prioritizes paying it forward, as a way to express his gratitude for what VCU gave him. He remains engaged with the Wilder School and the Center for Sport Leadership, mentoring students and student-athletes and offering guidance about careers in government service and federal law enforcement. He serves as a mentor through the VCU Basketball Development Center and Student Athlete Support Services and is a featured speaker for the Rams Leadership Academy.
Hinton is a member of Alpha Phi Alpha Fraternity Inc. and has been involved in its voter registration initiative and its Brother's Keeper program, which supports older, disabled and more vulnerable members of the fraternity and their families. Hinton has also been involved with the March of Dimes and as a volunteer youth basketball coach in Alexandria, Virginia. He is passionate about helping young people develop a positive relationship with law enforcement.
Hinton proudly credits his VCU experience for instilling in him a commitment to service and mission that is bigger than himself. "Our work is a 'no fail' mission. If we mess up, the world stops. The sacrifice for the job is great, but the rewards are even greater."
---
Annie Rhodes (M.S.'17/HP)
Research associate, VCU Department of Gerontology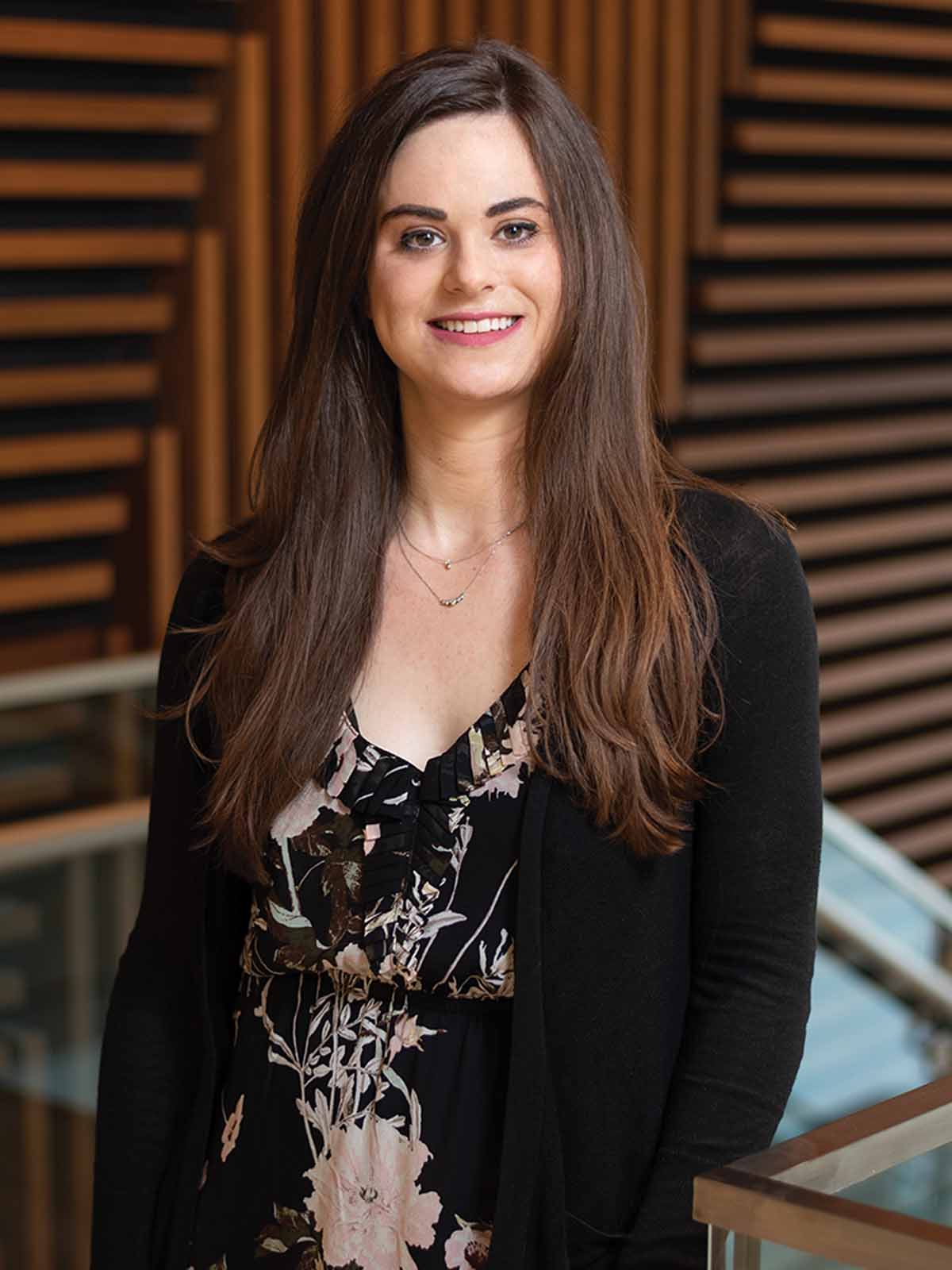 When Annie Rhodes began working at a care community at 16, she had no idea she would find her life's purpose as an advocate for older adults. But that positive experience showed her how aging is a common experience among humans and the value of fostering a deeper understanding of the physical, mental and societal impact.
Rhodes' interest in the implications of aging led her to pursue a master's degree in gerontology at VCU's College of Health Professions. The opportunities to grow and VCU's focus on service learning kept her there as a Ph.D. student in health science, with a concentration in gerontology. She's studying the impact of health practices among low-income elders with faculty at the Department of Gerontology.
"The more I understand the socioeconomic disparities that exist in aging, the more passionate I am about advocating for older adults," Rhodes says. "We are all aging people, so any investment in infrastructure or supports for older adults are interests we should all share."
The heightened risks elders face because of COVID-19 put a spotlight on their needs and deficiencies in the health care system. "I was immediately frightened for them when the pandemic hit," she says. Besides the dangers of social isolation that already existed for older individuals, she was most disturbed by the ageism and hostility she witnessed in the form of discriminatory rhetoric suggesting older people are a more expendable segment of the population. This messaging only reinforced her deeply held belief that integrating older adults into the larger community is more important than ever.
For Rhodes, this bridge-building starts with pursuing allyship with marginalized communities and promoting diversity in gerontology research, which first requires building trust. "Coalition building and community partnerships are a big part of my personal mission."
That, in turn, drives her goal of broader community awareness and engagement to create lasting change. She has a strong interest in increasing the quality of education for nursing homes, which she has been able to foster through the VCU COVID Action Network's Project ECHO, a mentoring-based learning network for nursing homes.
As she continues to tackle challenges and opportunities in front of her, Rhodes' thoughtful approach is clear. "I think more than anything I'll just be listening. And whatever answers the community gives, I'll be acting on that."
---
Assil Diab (B.F.A.'11/A)
Artist and activist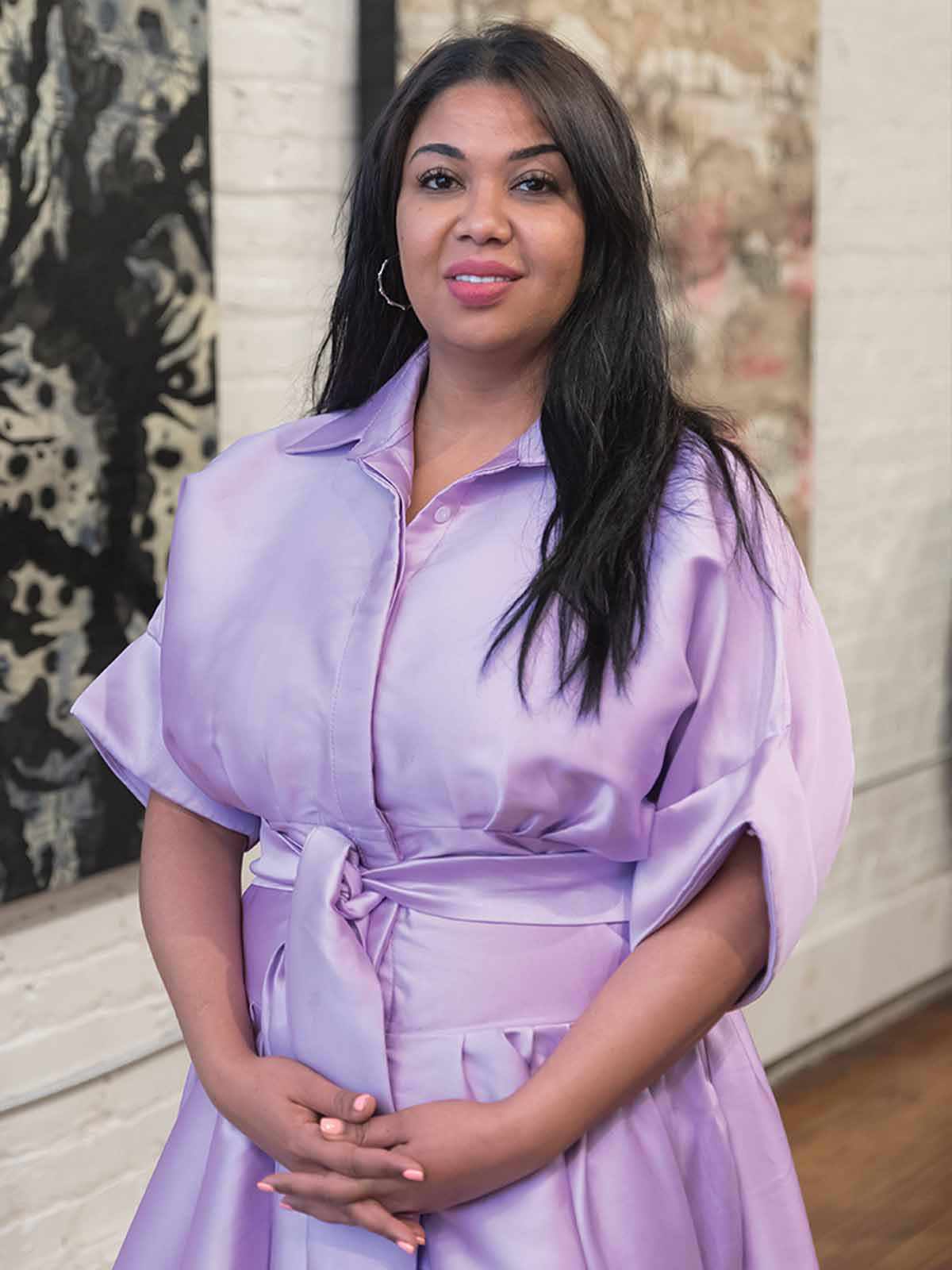 As an undergraduate intern in New York City in 2010, Assil Diab fell in love with the graffiti she saw all around her. She couldn't have predicted how her new passion would change the course of her life.
The Romanian-born Diab has lived most of her life in Sudan and Qatar. A scholarship to the VCU School of the Arts in Qatar enabled her to come to the U.S. and complete her bachelor's in fine arts at the VCU campus in Richmond, Virginia. After graduating in 2011, her life changed again the next year, when she took an internship in Qatar as part of a team helping French-Tunisian street artist El Seed with a substantial mural project. That's when she first tried spray painting and discovered her talent for the medium. Abandoning her original career goal to become a shoe designer, she became a full-time graffiti artist, and "Sudalove" was born.
"I call myself 'Sudalove' as an expression of love for Sudan and to outwardly identify the voice I have as a Sudanese woman through my art," she says. In her first exhibit, in Qatar, nine of the 13 works of graffiti on canvas were sold in the first two days. She has since exhibited in Bahrain, Germany, Bangladesh and the U.S.
After her epiphany in 2012, she began painting murals of notable Sudanese cultural and political figures. She'd often add an excerpt of their work to go with the portrait, such as a few lines of poetry with the writer's larger-than-life image. That initial project ultimately led to the Martyrs Graffiti Project. During the Sudanese revolution in 2019, she painted 30 murals in and around Khartoum and three other Sudanese locations, showing the faces of protesters who had died in the uprising.
This powerful use of graffiti art as nonviolent protest was done at significant personal cost and at the risk of her safety, but the ripple effect has been gratifying. "Now, there are murals and paintings on every corner, where previously there had been none," Sudalove notes. "People continue to honor the martyrs in their towns.
In 2020, she won a UNESCO dissemination award for her street art campaign raising awareness about COVID-19.
Now living in Doha, Qatar, she's working on a documentary film about the project while pursuing other big dreams. She wants to conduct workshops that empower women to be creators as a path to self-sufficiency. Another major goal is to work with Sudanese children to paint the world's biggest mural along the Nile — a significant work of art that would also serve as an example of a Sudanese woman breaking traditional barriers in the quest for positive cultural change.
"I am proud to be a pioneer as the first graffiti artist from Sudan and Qatar. I think it's important for people of my culture to see a woman using artwork as nonviolent activism," Sudalove says. "There is nothing more I could have wanted than to inspire people to use art to share their voices."
---
Deonte Young (B.A.'11/H&S; M.Ed.'13/E)
Co-founder, Alchemy InCoaching; Education administrator, Fairfax County Public Schools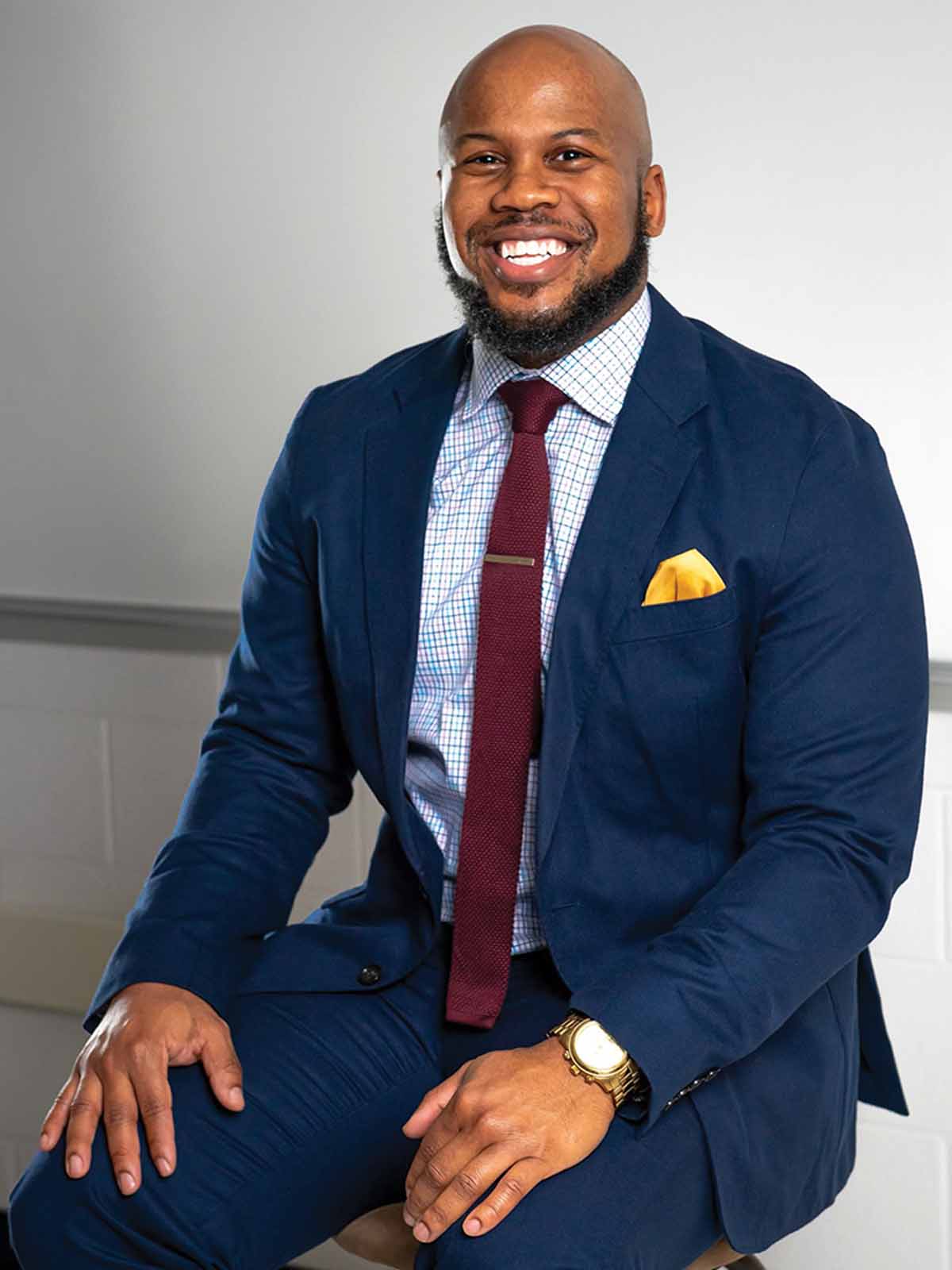 In 2011, Deonte Young was preparing to graduate from VCU with a political science degree and a presidential ambition inspired by former President Barack Obama, but he didn't have a clear idea of his next steps to make the dream a reality. VCU adviser Carlton Goode helped him identify school counseling as a way to channel his drive to help people and become a leader.
Young went on to graduate school at VCU, earning a master's degree in counselor education, which helped focus his goal to help young people unlock their potential. His success fueled his desire to work with kids and sparked a new goal: to reform educational policy and provide equal access and opportunity for all students.
Young began working as a school counselor at Fairfax County Public Schools in northern Virginia, seeking out activities that enrich students' lives. He worked with academic support programs and led service-learning trips to Ethiopia and Ecuador. In 2019, he and two partners, including fellow alum Armand Johnston II (B.S.'12/H&S), founded Alchemy InCoaching, an educational consultancy working with students in sixth grade through college. Sessions focus on development gaps like executive functioning abilities.
"We provide students with the skills and resources they are not getting in a typical school day," says Young — practical skills that help them achieve their goals, such as time management, study skills and organization. "We are not interested in quick fixes — we want to be part of an educational transformation that leads to lasting success." Alchemy InCoaching is working with individual students in northern Virginia and has recently partnered with Norfolk City Public Schools in Southeastern Virginia.
Young's passion for empowering others extends to his peer group. In 2018, insightful conversations with friends and fellow members of Alpha Phi Alpha Fraternity Inc. inspired him to form an empowerment group for men. Let the Man S.P.E.A.K. (Share thoughts, Perfect your craft, Empower others, Achieve goals, Know your worth) began as an avenue for men to prioritize open discussions and support. Discussions might range from professional development and financial management to mental health and family relationships.
Young continues to seek opportunities to effect systemic change and ways to expand his involvement in advancing educational policy to create a more equitable public school system. In the immediate future, he wants to develop programming at Alchemy InCoaching and have a dedicated collaborative space to host group activities and bring families together. As the company grows, Young continues to evolve his business model to provide greater access for students and families who can't afford coaching costs. He also gives back to VCU as a mentor through the African American Alumni Council.
Young is fueled by words he often heard from his grandfather: "Good, better, best; never let them rest until the good is better and the better is best."
"That's one thing I think about daily," Young says. "I'm constantly trying to make my best even better and pass that philosophy on to the next generation."
---
Danny Mallory (B.S.'15/N)
Adult-gerontology acute care nurse practitioner, VCU Medical Center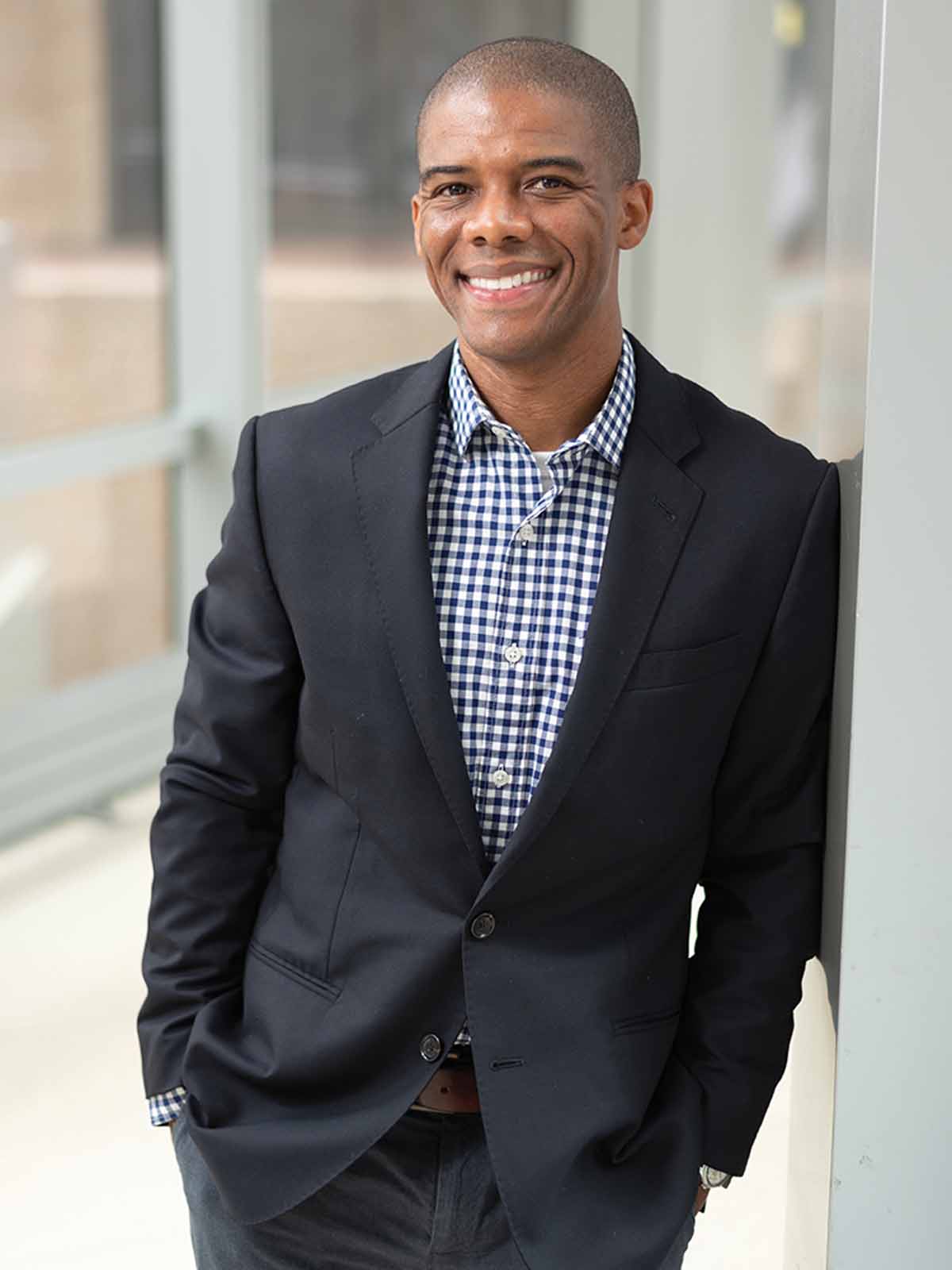 What happens when you combine a degree in health services administration, four years of corporate project management work and an advanced-practice nursing degree? In Danny Mallory's case, you get a health care leader whose passion for improving lives extends far beyond the bedside.
Mallory came to the VCU School of Nursing in 2014, following a calling to a more hands-on approach to health care. His background in administration gave him a unique perspective on the business side of health care, which affects medical practices and, ultimately, patients.
He incorporated this experience while working as a bedside RN on VCU's acute care surgery unit. In one case, he noticed a practice that resulted in significant waste of IV narcotic medications. He submitted a project idea to the VCU Health Innovation Consortium, which brings together health care practitioners, colleges and schools across VCU, entrepreneurs and investors to pursue new strategies to challenges in health care. The College of Engineering and the da Vinci Center for Innovation picked up the proposal. Student teams developed potential solutions, with Mallory as mentor, and the da Vinci students discovered a viable way to reduce IV narcotic waste. VCU Health System acknowledged the benefits of the proposed solutions and is considering implementing the new approach for potential savings for both the hospital and patients.
Being a catalyst for innovation is not only a feather in Mallory's cap but also has a ripple effect, providing his mentees with practical experience. "From the moment I started nursing school at VCU, I was so appreciative of the culture of learning, teaching and discovering," he says. "Everyone — from students to seasoned medical professionals — is constantly seeking to learn and pushing for better. These unique cross-departmental opportunities to collaborate just reinforces that culture."
Mallory particularly appreciates the diversity of thought that cross-collaboration fosters and the role he plays representing the end-user. "The students have brilliant ideas, and I get to be the reality check as to which ones are viable in a real-world clinical environment. I know which interventions [will work well with nurses' responsibilities]. I understand how providers will utilize such data and tools."
Mallory's leadership has been recognized locally and nationally. Mallory serves on the VCU School of Nursing Advisory Council, which offers insight and guidance on trends and issues in the field, and is a nursing liaison for the College of Engineering's Vertically Integrated Projects program, which provides undergraduate students the opportunity to participate in multiyear, multidisciplinary team-based projects under the guidance of faculty and graduate students in their areas of expertise. In 2019, he attended the prestigious U.S. Department of Defense Joint Civilian Orientation Conference, where health care, business and community leaders can engage with the military.
But serving patients is still what drives him. "It still astounds me that I'm having really important discussions and helping make big decisions with patients and families about real life. It is truly a privilege to help save someone's life. It's an honor to be of service in that way."
---
Tanya González (M.P.A.'17/GPA)
Executive director, Sacred Heart Center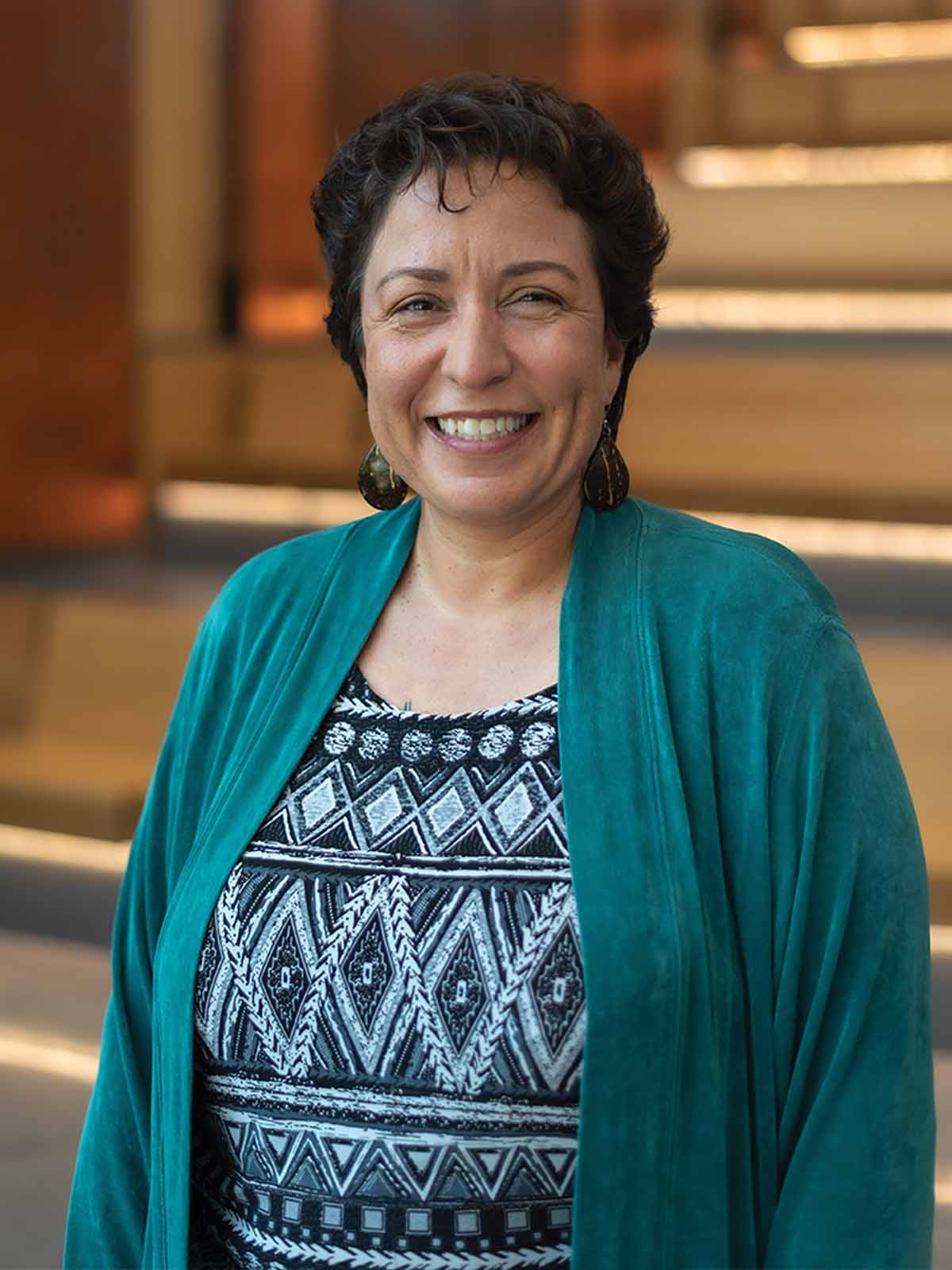 Tanya González lives with one guiding principle: "Liberation for all." On any given day, she works toward this ultimate goal through public service, executive leadership, one-on-one relationships, advocacy, even dance. González grew up in McAllen, Texas, along the Mexican border, amid a community that straddled two cultures. After completing her undergraduate degree in Latin American studies at Brown University in 1998, she moved to Richmond, Virginia, taking a job with the city to help establish support systems for the area's fast-growing Latinx community.
She spent more than a decade in that role, where she helped set up, then manage, the Office of Multicultural Affairs. She built a network of services for Spanish speakers at the local government level and established two annual multicultural celebrations — Imagine Festival in south Richmond and El Juguetazo (Three Kings Day) in Chesterfield — both conceived to engage families in celebrating Latin heritage and traditions and enhance community connection.
In 2016, González became the executive director of the Sacred Heart Center, whose mission is to help Latino families thrive and flourish. With a focus on educational and human services programming, Sacred Heart Center serves about 10,000 people per year through ESL courses, citizenship preparation, the Latino Leadership Institute, GED curricula and more. González led a pivot to crisis response during the COVID-19 pandemic, providing thousands of meals, subsidizing housing costs and distributing more than $1 million to prevent evictions. "My day-to-day work is really about being available at every level of the organization," González says. "Every day is intense and stressful and also really beautiful."
González says VCU's Wilder School played a key role in developing her leadership capacity. "Pursuing my master's in public administration midcareer meant I was able to bring a lot of my personal and professional experience into the classroom and tailor my work accordingly. I was able to apply what I was learning immediately," she says. VCU also helped her build a strong network and provided ongoing opportunities to collaborate on community-based research.
When González hangs up her executive director hat for the day, she puts on her dancing shoes. A lifelong dancer, she has taught traditional Mexican and Latin American dance since she moved to Richmond, using it as a creative outlet and a way to pass on beloved traditions and heritage from her childhood to a new generation.
Whether it's teaching dance or leading Sacred Heart Center through the slow emergence from COVID, González's goal is the same: Meet people where they are, empower their personal success and fortify the community, regardless of obstacles.
It can be tough sometimes, but she draws on the image of a palm tree. "A palm tree bends in the wind, and leaves might move around a lot. But it stays flexible and doesn't break, even when a hurricane comes through." When she or her staff sometimes feel as though their ultimate goal — true liberation for the communities they serve — seems out of reach, she reminds them of that image of fortitude and resilience. Then she forges ahead.
– Julie Dillon is a contributing writer for the alumni magazine.