Many reasons to be proud
From a return to campus to amazing recent graduates, resilience describes the VCU community
By Michael Rao, Ph.D., President, VCU and VCU Health System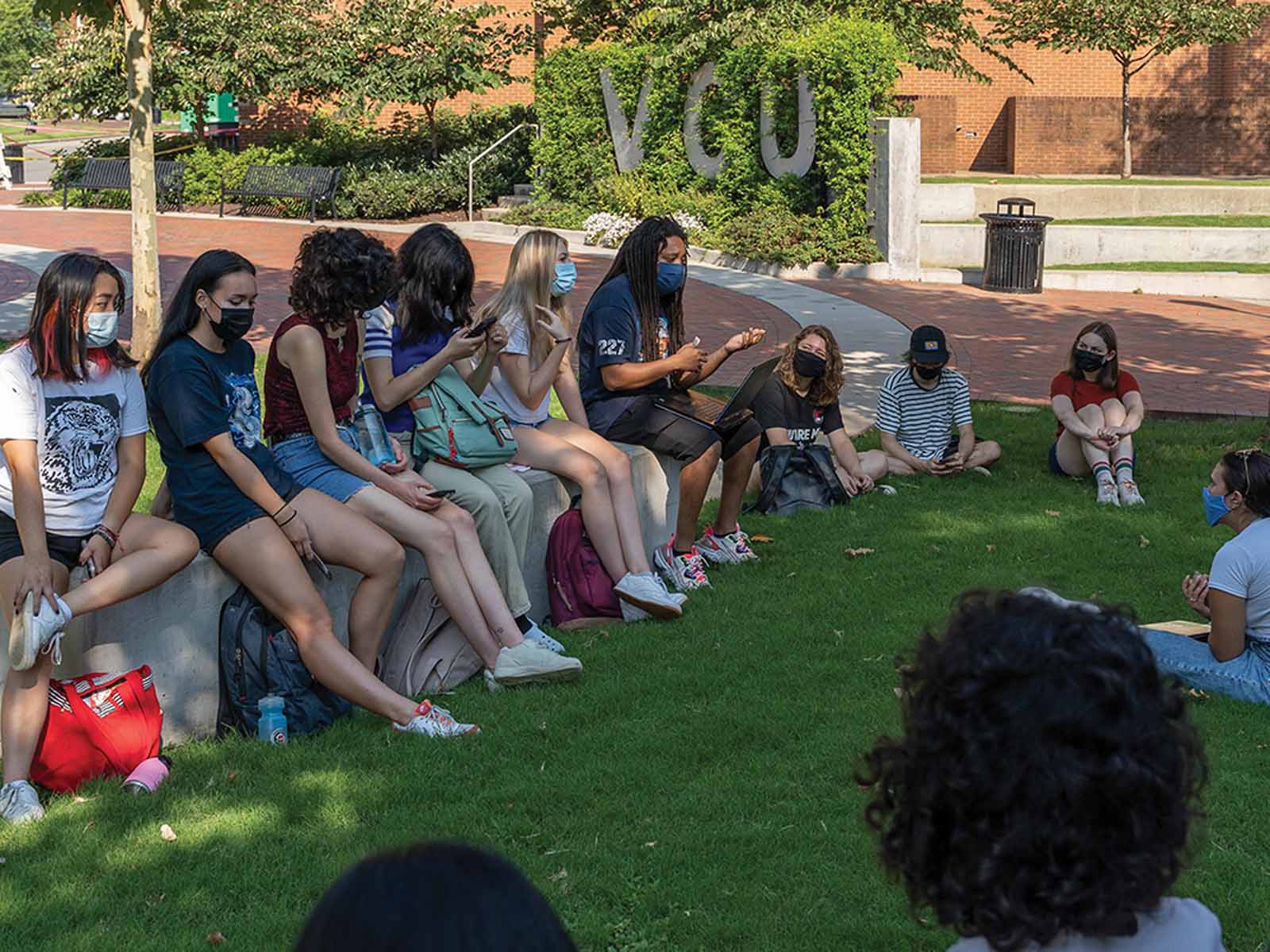 As we welcomed a new class of VCU Rams to campus in August, I felt a deep sense of gratitude. VCU students, faculty and staff worked hard to ensure that our return to campus was a tremendous success. On the first day of the fall semester, I met with students on the Compass, and the mood was celebratory, a reunion of sorts. Their excitement about being back, making new friends, in-person classes and joining campus activities was palpable. It was great to see our campus energized and ready for another successful year.
I'm in awe of our VCU community's care for one another and dedication to learning, creating and collaborating to make our world a better place. This year's overarching theme has been resilience, and I am so proud of the resilience shown by our current students and recent graduates. I'm also thankful for how our deans, faculty and staff worked to ensure that our students continued to learn, create and persist as we adapted to virtual learning and clinical environments.
The Ram family has so many reasons to be proud. This issue's cover story is a great start. In October, VCU Alumni's 10 Under 10 program recognized an exemplary group of graduates who are early in their careers and already making a huge difference in our world. Here's a look at a few of them:
Tanya Gonzalez's (M.P.A.'17/GPA) service as director of Richmond's Sacred Heart Center means area Latinx communities receive critical educational and human services programming necessary to thrive and succeed. You will recognize David Hinton (B.A.'12/GPA; M.Ed.'13/E), now a special agent with the U.S. Secret Service protecting high-level officials, from his days as a student-athlete and member of the 2011 Final Four team.
Annie Rhodes (M.S.'17/HP), from VCU's College of Health Professions, is an advocate for older adults and is unwavering in her work to address socioeconomic disparities impacting quality of life for the population.
These outstanding individuals are part of a great class of VCU Rams who graduated in the past decade. They're making a difference in the lives of so many, and I am grateful for their work.
VCU matriculated more than 90,0000 graduates from 2006-11. You are getting a small glimpse of the many ways VCU alumni are changing our communities, commonwealth and world for the common good. I hope you join me in being immensely proud of our Ram Family.
I'm also grateful for your continued support of our VCU students, faculty, clinicians, researchers and staff. Please keep us updated on your life and accomplishments. I look forward to hearing from you soon.